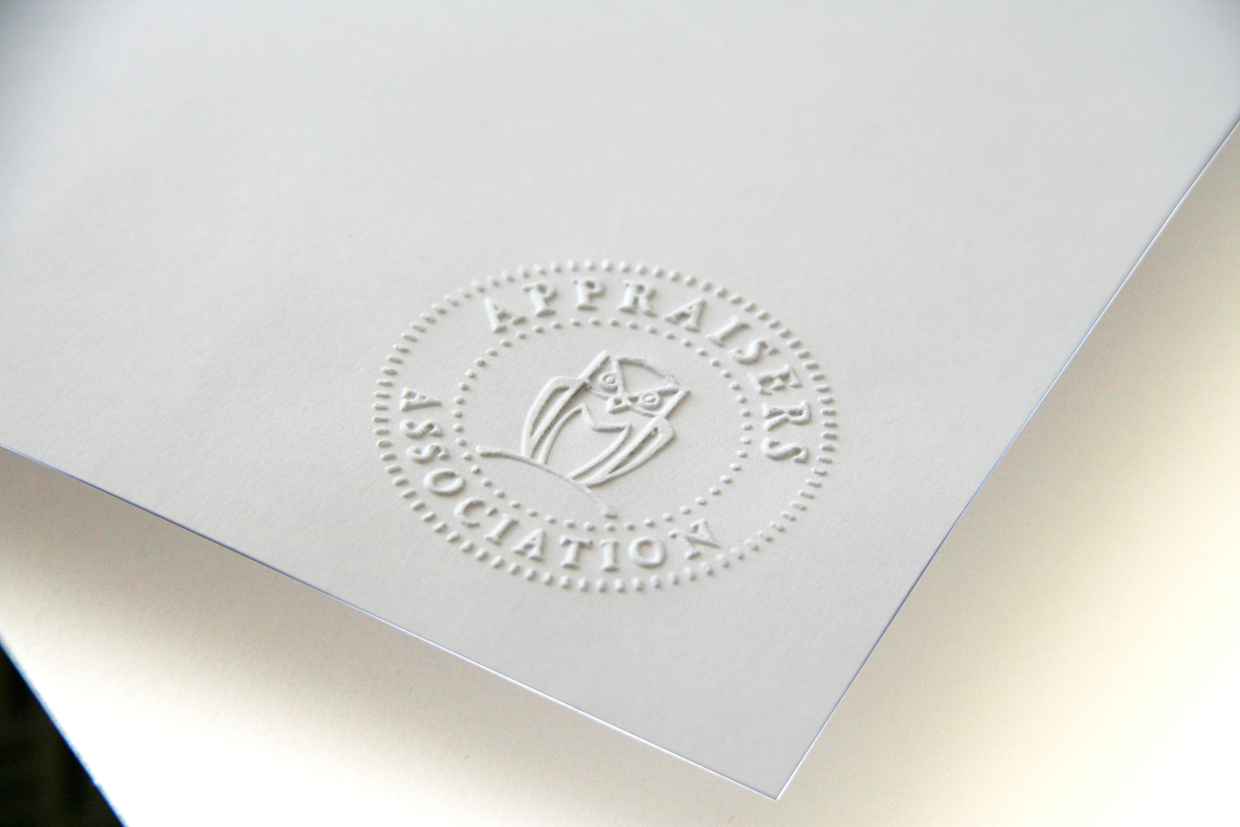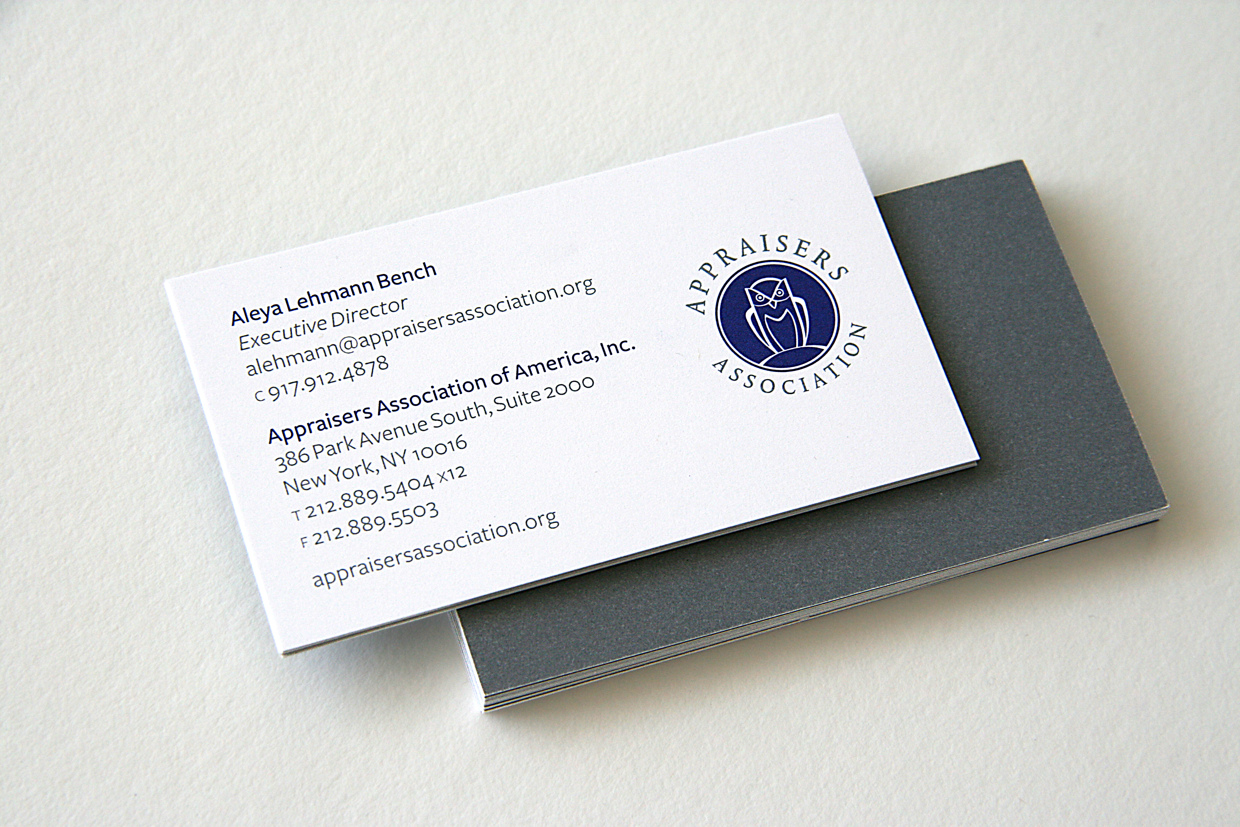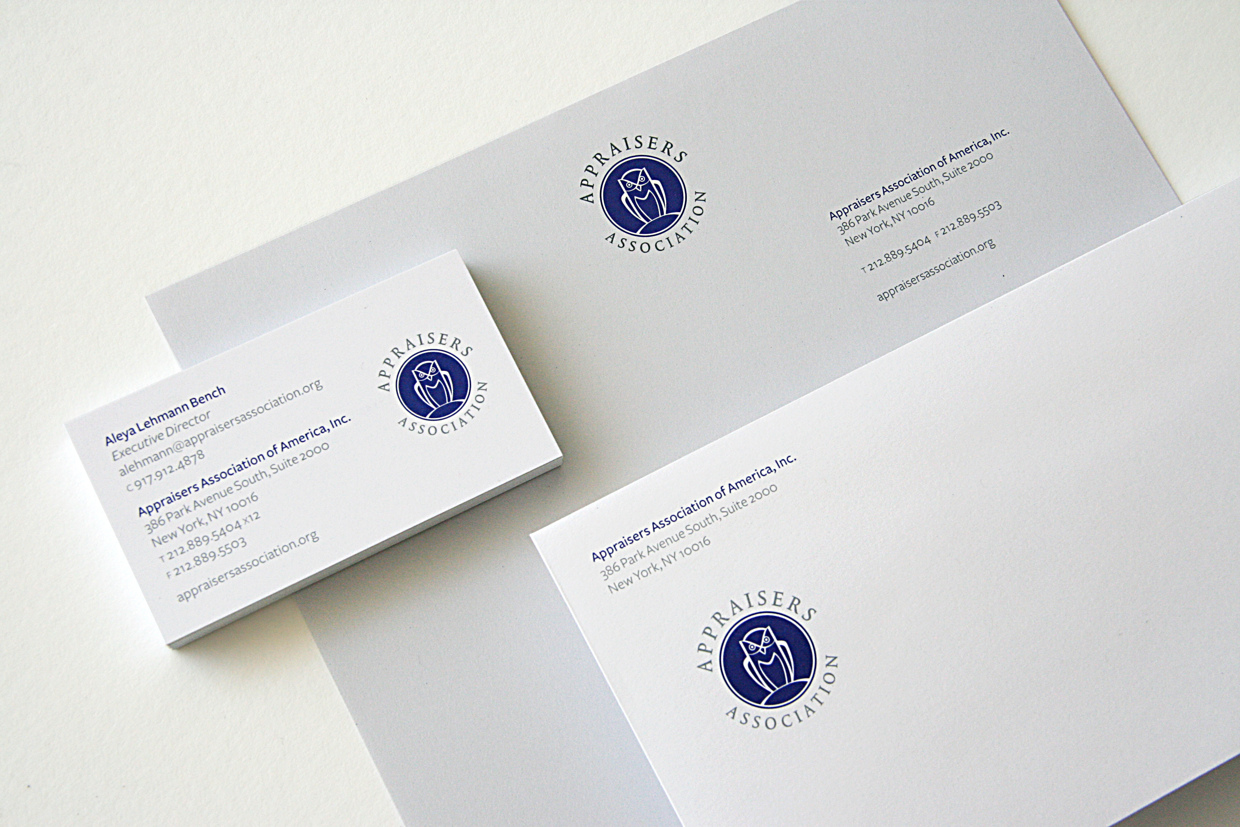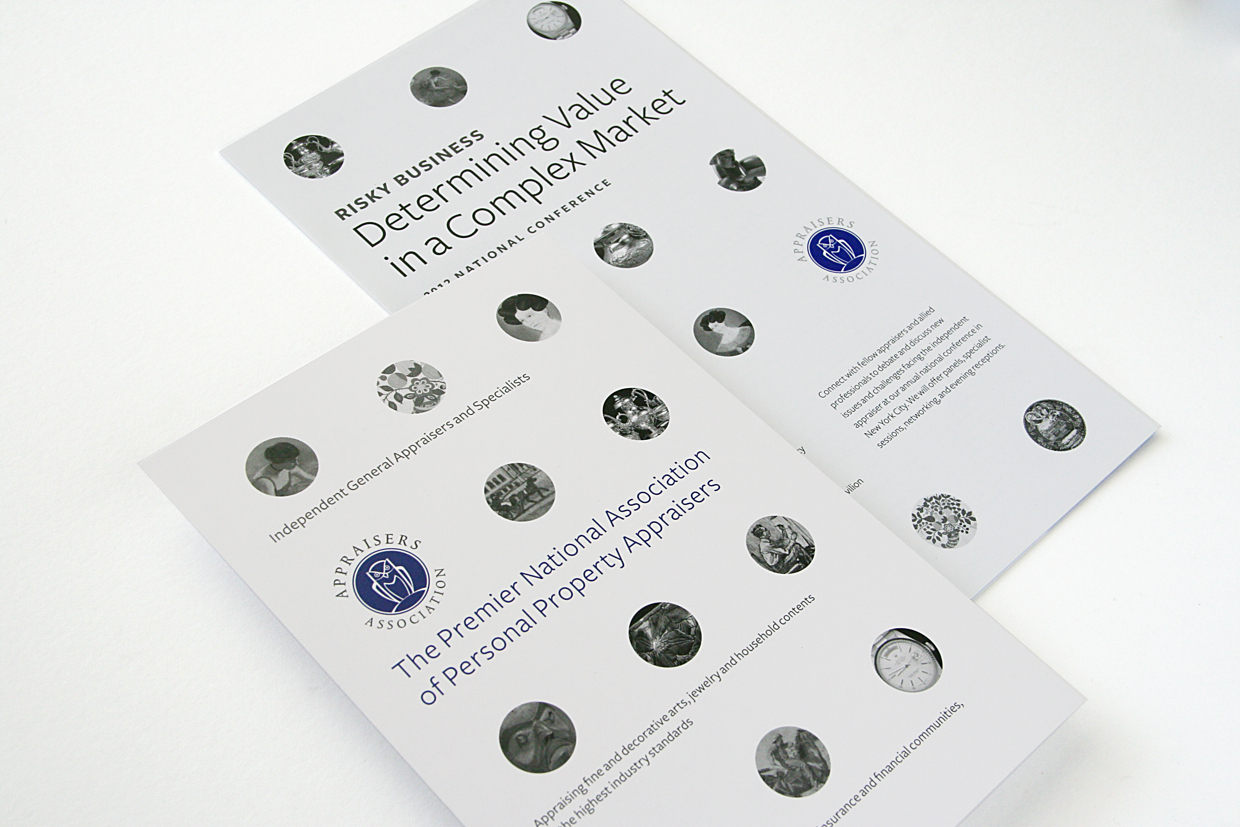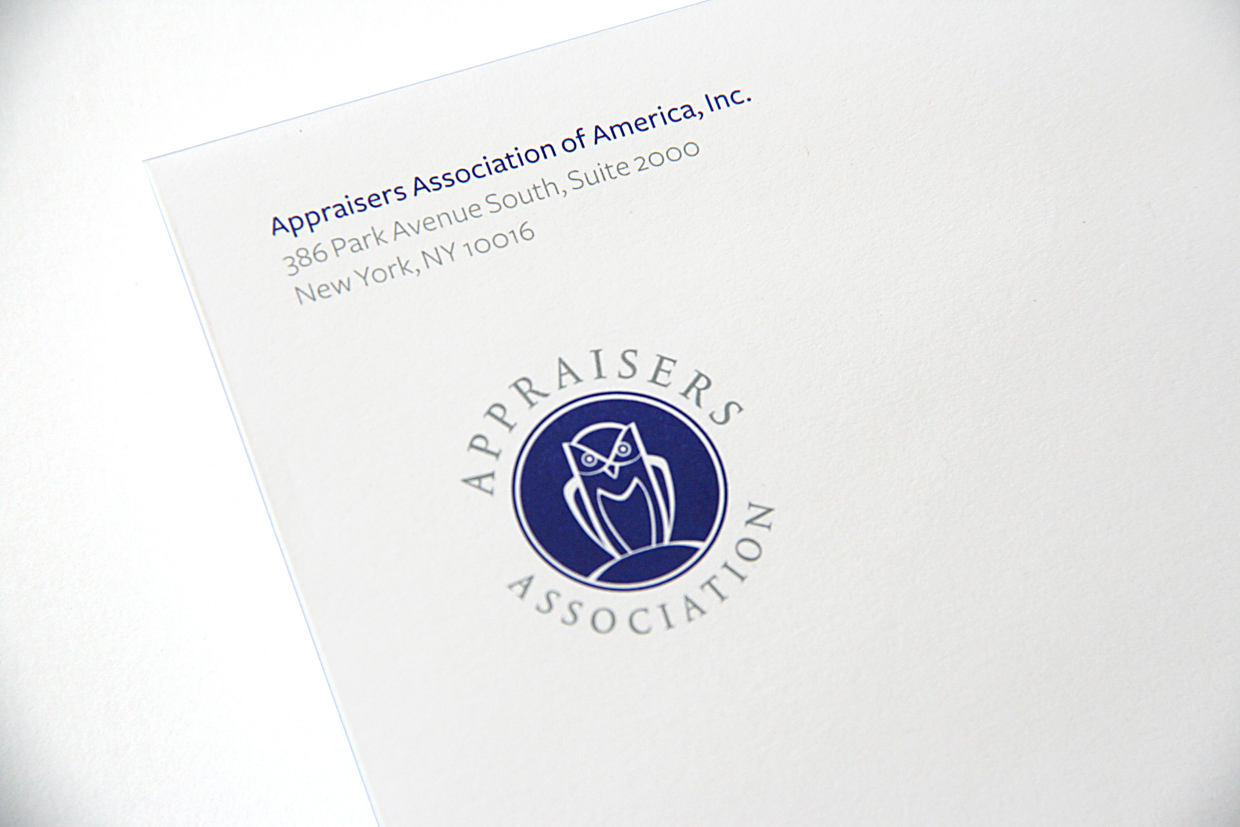 Appraisers Association.
Identity Design.
Identity Design and Implementation for the Appraisers Association of America, the premier national association of personal property appraisers focusing on fine and decorative arts. With over 700 members including independent appraisers in 100 different areas of specialization, the AAA's roster of well-established professionals has the widest range of experience and expertise in their respective fields.

In order to meet it's mission of enhancing the visibility and standing of appraisers, the Association recognized a need to refresh and improve the visual identity, marketing and communication strategies to reach members as well as the communities they serve.

Tsang Seymour worked with senior executives to uncover the visual heritage of the 64 year old organization, uncover the shared traits of their professional members and create a new identity system that promoted the professional qualities and standards of the field.

The use of a graphic seal is drawn from a key aspect of an appraisers work... an embossed stamp of authenticity that can not be transferred or duplicated. This mark of authenticity was developed around the original visual symbol used at the founding of the organization... a wise and contemplative owl. We also created an expanded visual language that would tie the diverse range of marketing and communications into a unified voice. The magnifying loupe is also a tool of the appraiser and the grid of loupe detail-views helps illustrated the diversity of subject specialties found in the Associations membership and also create a visual texture or tapestry that ties all the Associations materials together.