Original branding and marketing materials failed to identify, differentiate or distinguish the museum.
Original signature lock-up was evaluated for efficiency.
Signature lock-up is improved for readability and hierarchy.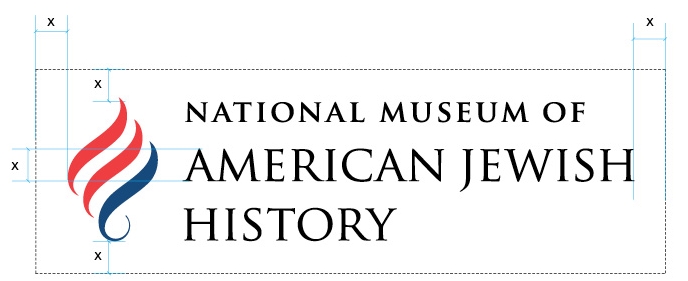 Further refinement for maximum recognition in limited size.
The new branding includes a dynamic graphic texture derived from the 'freedom rays' in the logo. This device frames the museum name and build a more unified presentation with it feeling static.
Philadelphia Tourist Board rack cards feature the new color palette, photography program and editorial voice to invite broader audiences to this American history destination.
The back of the brochure features a map to orient visitors and illustrate the close proximity of the museum to other major History Tourism destinations.
New member acquisition was a significant goal and the revised membership drive is crafted to appeal to a wider, more diverse audience.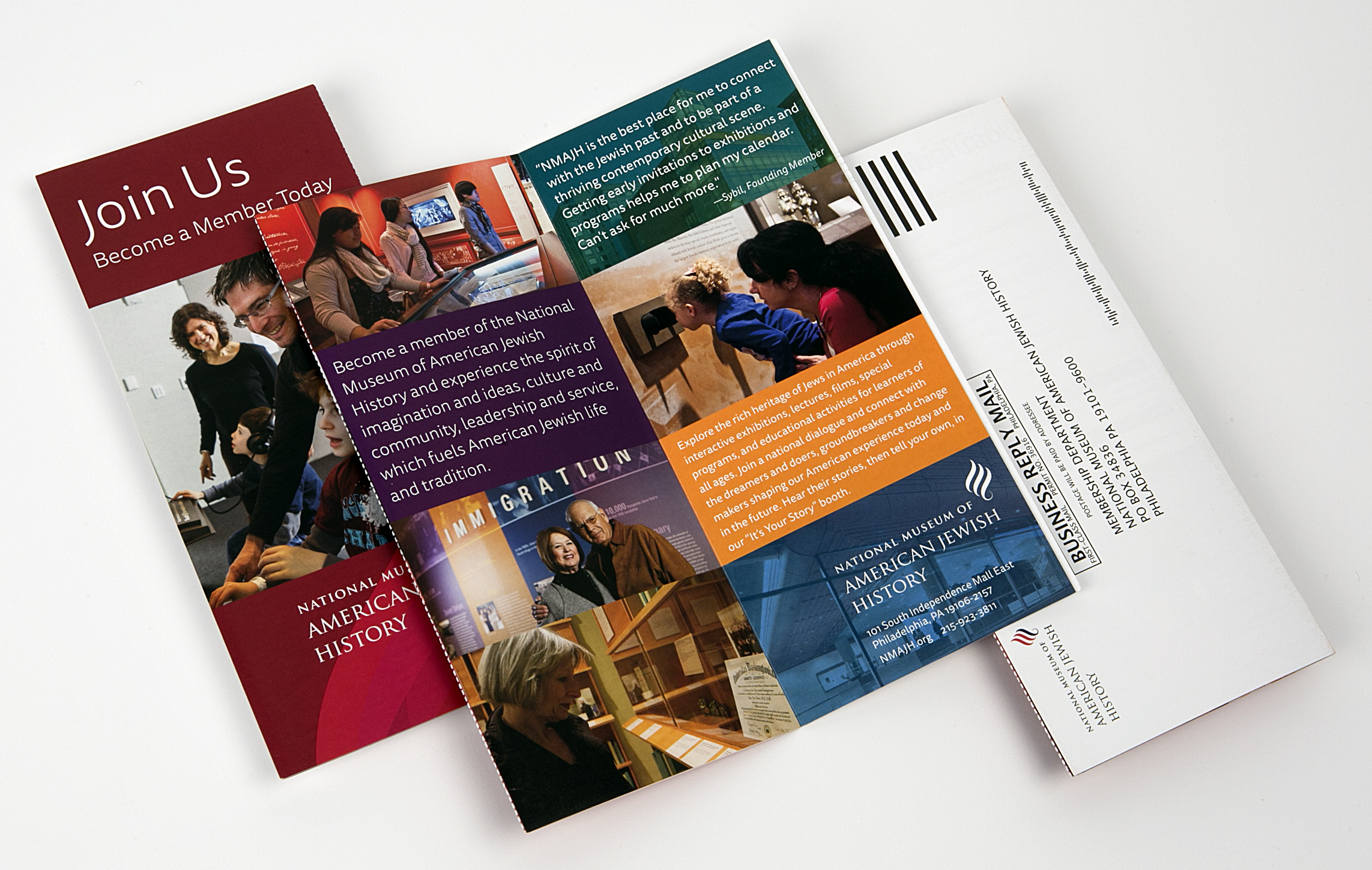 Institutional Folder and Press Kit
Multi-use folders emphasized the new architecture on the exterior and the people and programming on the interior to present the most universal image of the institution.
Members Newsletters reinforce the new community facing brand through bold design and well planned templates.
The web site is retro-fitted with the new brand graphics including the signature lock-up, color palette, typography and photography program.
Information architecture and user experience with complete redevelopment of a mobile optimized site are envisioned in a phase 2 plan.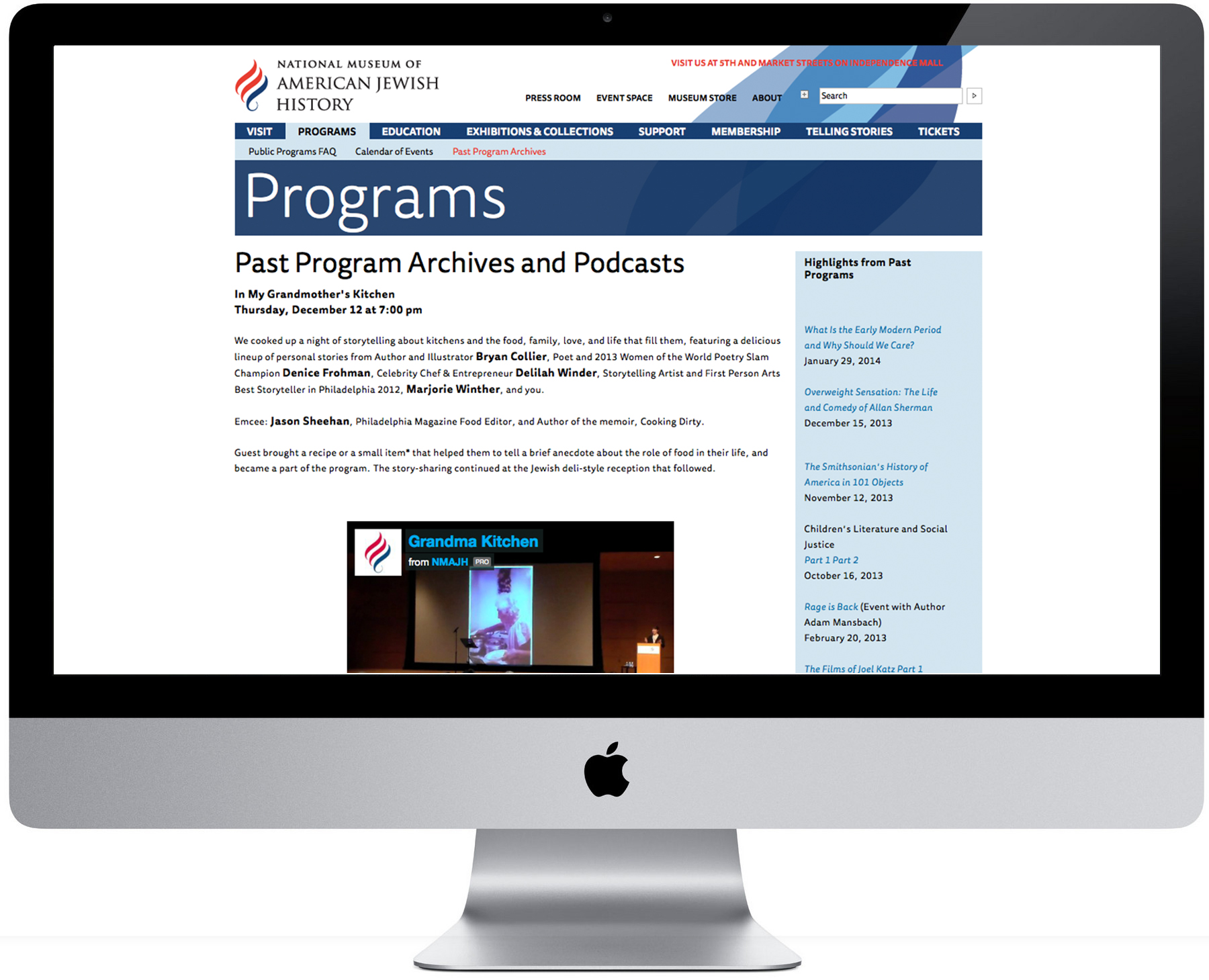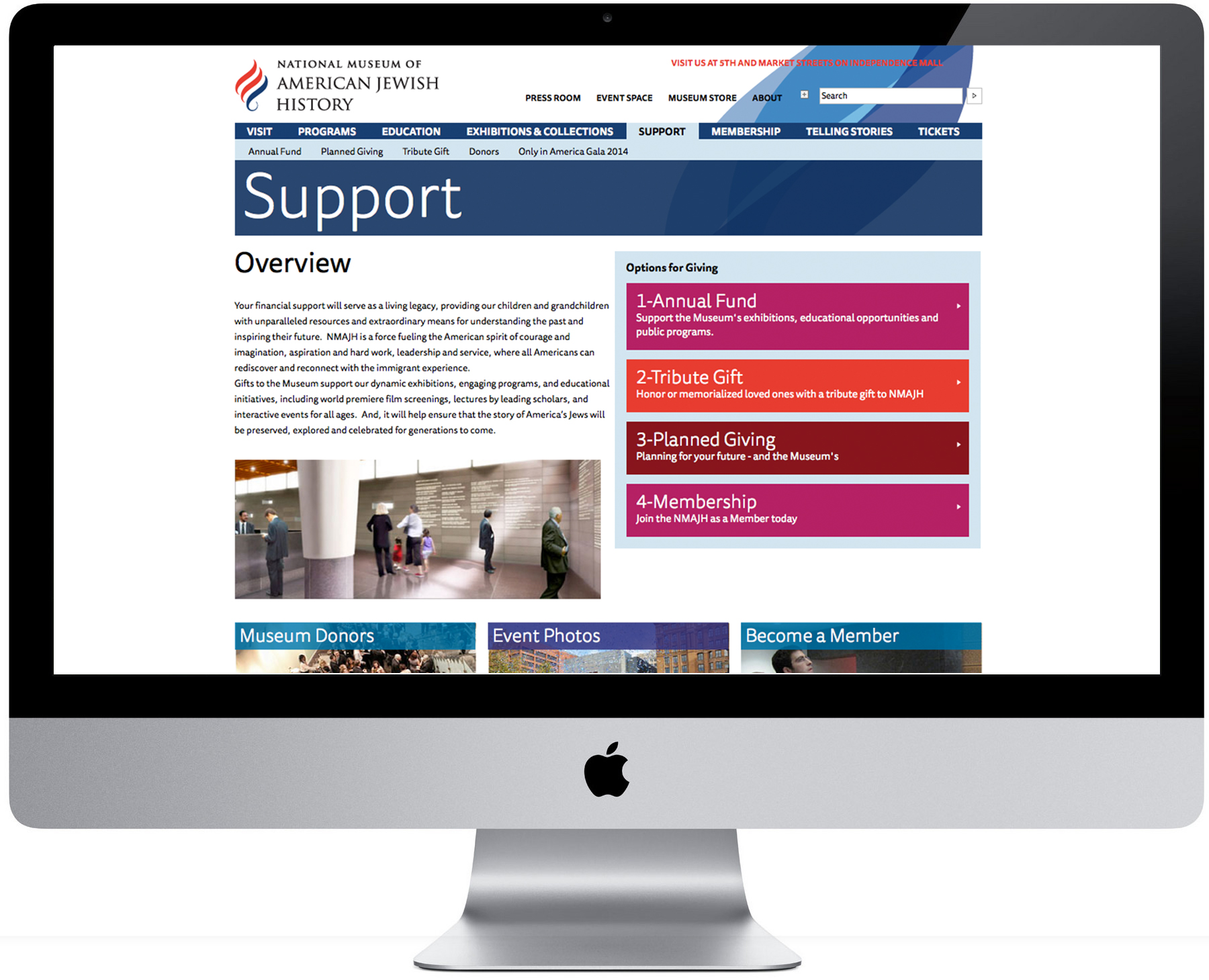 Digital push marketing is formatted to reinforce the visual brand... open, inviting and diverse, an American story.
National Museum of American Jewish History. Brand Strategy and Redesign
In the heart of the nation's most historic square mile, the museum board recognized that they were missing out on the 3.5 million annual visitors to their next door neighbors, the Constitution Center and Liberty Bell Park.
Tsang Seymour partnered with MetStrategies and Audience Research and Analysis to research, evaluate and recommend a new brand positioning, graphic expression and marketing campaign to raise visibility, awareness and visitation amongst the history destination tourist.